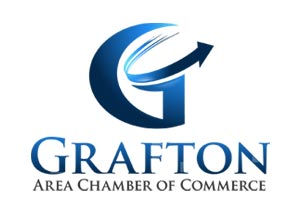 About Margie
Margie is a certified Life Mastery Consultant and transformational coach, feminine empowerment coach, health and well being expert and international teacher who works with heart centered business leaders, individuals, and teams to move confidently in the direction of their dreams to achieve a new desired result in life and/or business.
She guides people to create a crystal clear vision for their life/business so that they can confidently make the decisions to take the action that will move them forward. Her passion lies in inspiring others to connect deeply within their true self, passion and purpose.
Her clients include people from diverse industries and many walks of life who have a deep burning desire for transformation and are willing to take the action to say yes to themselves and increase their results.
Margie is an entrepreneur who has built multiple successful businesses. She is an expert in the field of personal development, meditation, health, healing, and well-being. Margie is certified and trained by Mary Morrissey and the Life Mastery Institute(Life SOULutions That Work), and a meditation and yoga teacher certified and trained by Deepak Chopra and the Chopra Center for Well Being. She has also completed a Chopra Center Coaching training.
Margie has also worked extensively for over 31 years in the holistic healing arts, many of those years dedicated to mind-body-emotional healing as a licensed massage therapist and expert level Myofascial Release practitioner. She is a Reiki Master.
She uses her diverse skills to connect with the core of one's authentic being and evoke the very best in each individual.
She has supported the Chopra Center for Well Being, the Life Mastery Institute, Ozaukee Women's Network, Toastmasters, and various other organizations as a volunteer.
She has helped thousands of people heal and transform on many levels.
Margie knows that you have far more potential than you realize, and helps you to transform your life with inner work which includes creating new habits and releasing old patterns that no longer serve you. WHO you become in the process is the real gift.
Schedule your Complimentary Strategy Call or fill out Contact form https://www.dreamlifeignited.com/contact
Margie also has a passion for being with family, travel, fun, laughter, spending time in nature, animals, the arts, riding her Harley Davidson, healthy organic food, movement, dancing to good old fashioned rock and roll music, and a clean and healthy environment.
"Do you believe in the power of possibility thinking?
Are you ready and willing to embrace change, and discover your true infinite potential?
Are you willing to take action in the direction of dream?
I am thrilled to be your guide on this journey of transformation and self discovery." ~Margie Ziegler
AWAKEN Your Potential.
IGNITE Your Dream.
TRANSFORM Your Life.